CENTREXPERT is the official French distributor of the brand CHALWYN and ensures the sale, guarantees, after-sales service and spare parts.
CHALWYN' System Selection Guides
The CHALWYN' System Selection Guides provide an overview of the most common types of air intake shutoff systems used to prevent diesel engine overspeed or runaway. We have a wide range of fully automatic and manual shutoff systems and will help you find a system that meets your requirements.
Air Intake Shut Down Valves
Air intake shutdown valves (often referred to as AISV, ASOV or Emergency Shutdown valves, ESD) and systems provide emergency overspeed shutdown protection for diesel engines and are the most effective way of preventing a runaway situation. The valves completely block the engine air intake system, cutting off an uncontrolled external fuel source and the air required to keep the engine running.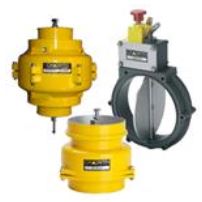 Chalwyn Revguard Speed Switches detect the hazard of an overspeed condition. When engine RPMs exceed the Revguard's program setpoint, the output is energized, providing the signal to actuate the air intake shutoff valve(s) to shut off your engine.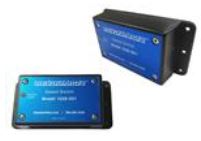 European standards (EN 1834-1:2000) covers diesel engine operation in Zone 1 or Zone 2 hazardous areas where flammable gas or vapor may exist, requires that both the engine fuel and intake air supply are automatically shut down if engine overspeed occurs.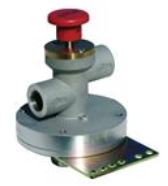 Electrical Switch Type Sensors
Chalwyn offers electrical sensors to provide complete electro automotive shut down control systems for engines operating in hazardous areas.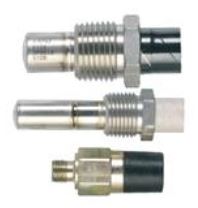 Diesel Engine exhaust spark arrestors are a basic but key safety feature for both hazardous area and lower risk diesel engine applications such as forestry or agriculture where a stray spark may cause ignition of combustible material. Virtually all legislation regarding the operation of a diesel engine in a hazardous area includes a mandatory requirement to fit a tested and approved exhaust spark arrestor.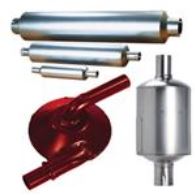 For further information, please contact us