The ATEX compliance audit is performed using a tool-based method and is carried out by CentrExpert experts. We assess your site's compliance with ATEX regulations and identify areas where protection against explosions could be improved, thereby enhancing your site's safety.
The ATEX compliance audit covers all aspects relating to regulatory compliance, notably:
Risk assessment,
Classification of zones,
Introduction of appropriate technical and organisational measures,
Certification of equipment,
Inspection,
Maintenance,
Documentation,
Training of personnel.
All the non-compliant items are listed in an auditor's report, along with the related recommendations so you know what changes will need to be made.
With CentrExpert auditing, you can benefit from an independent analysis carried out by experts, who can assist you throughout the process to ensure ATEX compliance.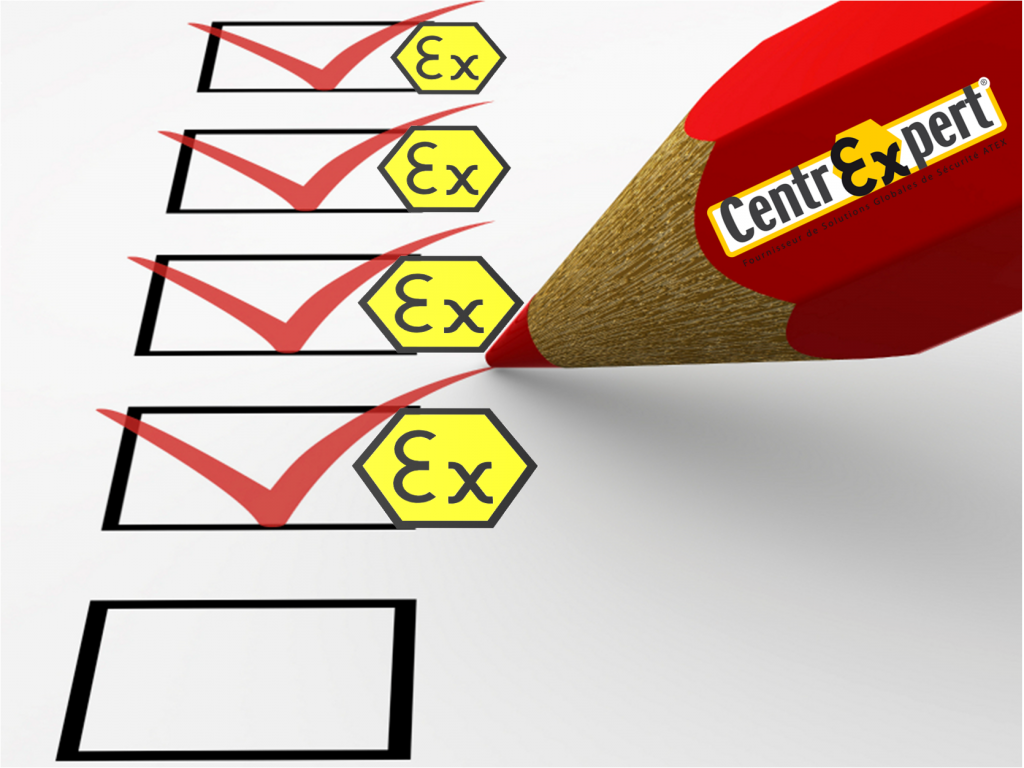 Assessing workplace-related risks allows you to determine the tolerability of fire and explosion risks
To do this, we carry out an accurate assessment of the incidents associated with the use of hazardous materials on your site.
This enables us to determine the real level of risk, whether on a new or already existing site.
The ATEX regulation does allow you to continue using non-certified but well-maintained equipment if a strict and rigorous assessment is carried out in compliance with European Directives.
This is cheaper alternative to having to have your equipment replaced with certified equipment.
In order to classify the various zones, your site and its activities need to be examined carefully.
The outcome of this examination allows us to determine in which zones there are potentially explosive environments.
The classification of zones determines the ATEX level of safety (category) for any machines operating within them.
The hazardous zones can be classified in accordance with standardized European and international norms (IEC/EN 60079-10-1 & IEC/EN 60079-10-2) as well as with relevant industrial sector codes (GESIP, IP15, API 500 & 505, IGE SR/25, etc.) or with your own specific requirements.
To reduce the risk of explosion, any combustible sources located in potentially explosive environments must be verified and controlled.
The ATEX directives call for a rigorous management of ATEX equipment, which entails an initial inspection during the equipment's installation followed by the introduction of an inspection plan over time, thereby ensuring that the equipment and the safety measures are always functioning properly throughout its duration of use.
CentrExpert employs a structured framework based on the norm IEC/EN 60079-17, which provides clear instructions as to the appropriate types of inspection regime.

CentrExpert can verify the suitability of your equipment for use and maintenance in ATEX zones in compliance with the prescribed norms and codes or provide you with an independent verification, still ensuring that all the safety requirements relating to explosion risks have been respected.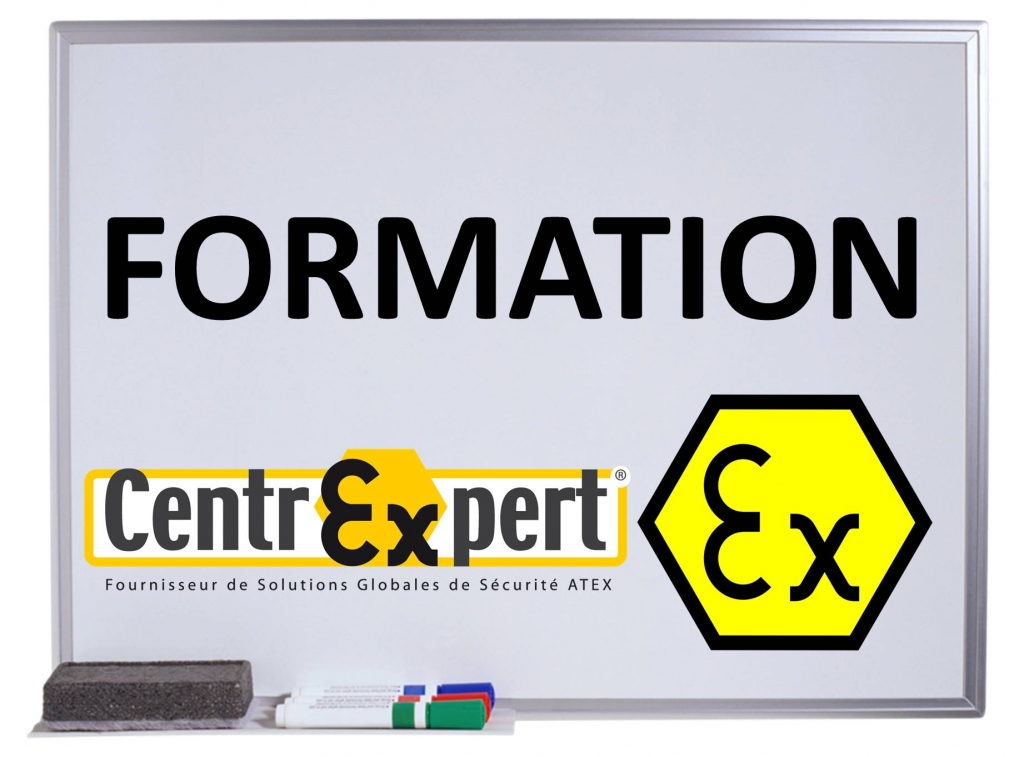 CentrExpert proposes ATEX training modules specially designed for industries.
Our ATEX training modules have been designed to address the most important points of the current legislation, notably the norms and directives. They are in a modular format, making the information covered in each module easy to digest.
The main objective of our ATEX training modules is to enable you understand the Norms and Directives, as well as the relevant principles and to provide you with the key tools to promote, improve and manage the safety of your installations' equipment effectively.
Our training portfolio covers :

The regulatory requirements for ATEX compliance

The Principles and Techniques for assessing risks and classifying hazardous zones

The different ATEX Protection methods and the marking of equipment

The Inspection and Maintenance of ATEX equipment and Installations
Can provide different types of training, ranging from basic awareness sessions for operators to advanced training for a specialised technician or engineer.
Our training sessions can be performed on our premises, in-company, inter-company, or on the site of your choice.
Our training programmes for technicians are approved by Ism-ATEX and can lead to the awarding of a skills certificate.
CentrExpert can place at your disposal a multi-disciplinary team of engineers, skilled in mechanics, electronics, IT, and in electricity, which means that you can benefit from their skills and experience in the designing, development, production and certification of the necessary ATEX parts & components for use by your machines in potentially explosive Zones, types 1,2,21 and 22.
Our team is very much accustomed to working in project mode and possesses a high level expertise of ATEX norms and related issues, allowing you to identify any difficulties quickly and to find the best solutions.
The experience gained by CentrExpert while working with large manufacturers from many branches of industry, enables us to provide you with competitive and innovative solutions, as well as to lend additional support to your company's engineers or in the capacity of an independent service-provider.
We provide support from the beginning to the end, helping you to find and deploy a solution that not only includes the developing of suitable parts, but also supplying the relevant documentation and certification.